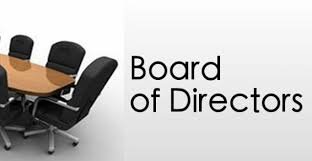 The Board is comprised of up to eleven Directors elected from within the membership of Theatre Sarnia . The term of office for a Director is usually 3 years and a Director may sit for a maximum of two terms. The Imperial Theatre Executive Director sits on the Board as an ex officio member with no voting rights.
To apply for a Board Position, a prospective candidate must fill out an application form that is available under the Theatre Sarnia tab. Directors are presented to the membership for election at the Annual General Meeting held each September.
The following were elected and currently serving on the Board of Theatre Sarnia for the 2023 - 2024 term. 
Steve Gelinas - Chair
Phil Bedard - Vice Chair
 Marlene Kerwin- Treasurer
Amanda Wright - Secretary 
Henri Canino
Christian Dempsey 
Doug Hakala
Mark McKelvie
Sheena Passingham-Johnston
Godfrey Stevens
Joyce Veenstra
Brian Austin Jr. - Executive Director (ex officio)