IMPERIAL PRESENTS CLASSIC ALBUMS LIVE PERFORMING U2 : THE JOSHUA TREE
All Ages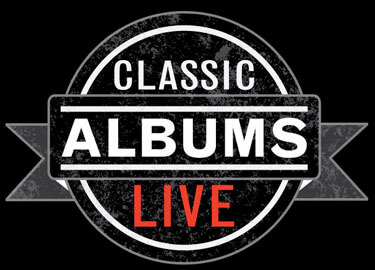 Founded in 2003 by Craig Martin, Classic Albums Live takes the greatest albums and recreates them live on stage - note for note, cut for cut, using the best musicians. "Think of it as a recital," says Martin, "these albums are historic and stand the test of time." Forgoing costumes and impersonations, Classic Albums Live has found success in concentrating solely on the music. "We don't dress up or wear any sort of costume. We just stand there and play. All of our energy is put into the music. We want the performance to sound exactly like the album," says Martin.
The musicians go to great lengths to faithfully recreate every sound on the original album exactly as you remember hearing them...note for note, cut for cut.. They have performed with orchestras, sitarists, choirs and schools. The shows are treated like recitals with the album being performed in its entirety followed by a 'greatest hits' set of the featured artist.
The Joshua Tree is the fifth studio album by Irish rock band U2 and was released on 9 March 1987. The band aimed for a harder-hitting sound within the limitation of conventional song structures on The Joshua Tree. The album is influenced byAmerican and Irish roots music, and through sociopolitically conscious lyrics embellished with spiritual imagery, it contrasts the group's antipathy for the "real America" with their fascination with the "mythical America".
Inspired by American experiences, literature, and politics, U2 chose America as a theme for the album. Recording began in January 1986 in Ireland, and to foster a relaxed, creative atmosphere, the group primarily recorded in two houses. Recording was completed in November 1986; additional production continued into January 1987. Throughout the sessions, U2 sought a "cinematic" quality for the record, one that would evoke a sense of location, in particular, the open spaces of the United States. They represented this in the sleeve photography depicting them in American desert landscapes.
The Joshua Tree received critical acclaim, topped the charts in over 20 countries, and became the fastest-selling album in British history. The album won Grammy Awards for Album of the Year in 1988. Frequently listed among the greatest albums of all time, The Joshua Tree is one of the world's best selling albums with over 25 million copies sold.