Sarnia Concert Association PRESENTS SCA 2023-2024 SUBSCRIPTION
All Ages
The Sarnia Concert Association is proud to present their 2023/2024 season:
A Joyful Evening with James Campbell, Leslie Fagan and Angela Park:
November 4, 2023
Three of Canada's finest musicians will join together to present a vocal and
instrumental chamber recital guaranteed to appeal to all tastes and interests.
Internationally acclaimed clarinetist James Campbell, eminent concert and chamber
pianist Angela Park and critically appraised soprano Leslie Fagan will present a program
that ranges from Schubert to a popular Spanish section to famous Italian opera arias
sung and played on clarinet. This is a joyful program to celebrate the opening concert
of a new season.
.
Charles Richard-Hamelin: Concert Pianist-November 1, 2023
International Chopin Piano Competition winner, this Canadian has emerged as one of the most important pianists of his generation. He has performed with all the major Canadian, Tokyo, Singapore and Warsaw orchestras.
Gryphon Trio Violin, Cello, Piano-March 20, 2024
Juno winning trio celebrates their 30th anniversary impressing international audiences with dynamic, memorable performances ranging from traditional to contemporary with modern multimedia. They push the boundaries of classical music!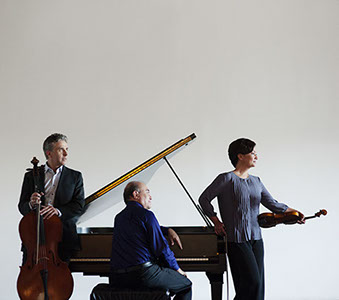 Ladom Ensemble Piano, Cello, Accordian, Percussion-April 17, 2024
Drawing from Balkan, Persian, South American, Turkish and European influences, they blend folk songs, classical, Latin, and a little progressive rock into a sophisticated, wild, artistic fusion!
Duo Fortin-Poirier One Piano, Four hands-May 15, 2024
These pianists are known for their fiery, four-handed interpretations. Their new concert Nuit Blanche is unique in its dazzling repertoire and multi-media effects featuring familiar works by famous composers, old and new.
Your subscription gains you entrance to each of the 5 performances.
Buy before May 31st, 2023 to enjoy early bird pricing!
Family pricing (one adult, one youth) is avaialble through the Imperial Theatre Box Office.
Youth Pricing is avaialble for anyone 23 years or younger.