IMPERIAL PRESENTS CAL : AC/DC - BACK IN BLACK
All Ages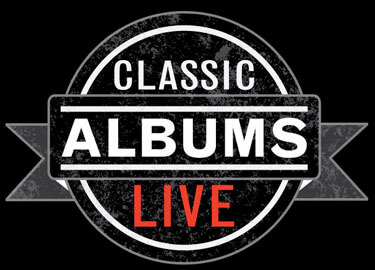 Tickets on sale October 3rd : 9:00 am On-Line, 11:00 at the Box Office
Founded in 2003 by Craig Martin, Classic Albums Live takes the greatest albums and recreates them live on stage - note for note, cut for cut, using the best musicians. "Think of it as a recital," says Martin, "these albums are historic and stand the test of time." Forgoing costumes and impersonations, Classic Albums Live has found success in concentrating solely on the music. "We don't dress up or wear any sort of costume. We just stand there and play. All of our energy is put into the music. We want the performance to sound exactly like the album," says Martin.
The musicians go to great lengths to faithfully recreate every sound on the original album exactly as you remember hearing them...note for note, cut for cut.. They have performed with orchestras, sitarists, choirs and schools. The shows are treated like recitals with the album being performed in its entirety followed by a 'greatest hits' set of the featured artist.
AC/DC are an Australian rock band, their music has been variously described as hard rock, blues rock and heavy metal but the band themselves call it simply rock and roll. Back in Black has sold an estimated 50 million units worldwide, making it the third highest selling album by any artist, and the highest-selling album by any band. The album has sold 22 million units in the US, where it is the sixth-highest-selling album of all time.