IMPERIAL PRESENTS AN EVENING WITH CLIFF ERICKSON & JOHN WING
All Ages
The Imperial Theatre Is thrilled to welcome back John Wing and Cliff Ericson for a night of comedy and music as a fundraiser in support of PATHWAYS HEALTH CENTRE FOR CHILDREN.
CLIFF ERICKSON is considered one of the finest acoustic performers throughout the Midwest and southwestern Ontario. His musical instincts are clearly portrayed in his original work along with his amazing ability to capture the passion evoked by countless cover tunes. His soothing voice and his extraordinary talent on his signature 12-string acoustic guitar captivate his listeners as he takes them along on what has been best described as an "unparalleled musical excursion."
Top stars in the industry have selected Cliff to open their show. They include Ringo Starr, Kenny Rogers, The Beach Boys, Wynona Judd, and America. In fact, America recently invited Cliff to join them for their stirring encore of "A Horse With No Name." Clearly, nationally acclaimed musicians respect his talent.
Cliff's fans love him like a best friend while music aficionados regard him as the ultimate mentor. His warm and engaging personality transcends the big stage as seen in his interactive performances at elementary schools, homes for senior citizens, and charitable events. For decades, Cliff's show has left audiences with lasting memories. Indeed, Cliff Erickson is one of those artists that come along once in a lifetime.

JOHN WING was born and raised in Sarnia, Ontario. His comedy career began in Toronto in 1980, and by the mid-80s he was headlining clubs across North America. In 1987, John went to L.A. for the first of what is now over 100 television appearances. In 1990, he got what all performers dream of – his first shot on the Tonight Show.
To date, John Wing has appeared on The Tonight Show six times, once with Johnny Carson. John has written and performed three hour long comedy specials in the last six years, as well as three books of poetry published by Mosaic Press.
Last year, John published a book called Ventriloquism For Dummies, a memoir of his first ten years as a comedian. He also released his first comedy CD, Cold Storage -Live in Winnipeg. John is a regular performer in Las Vegas, as well as cruise ships all over the world.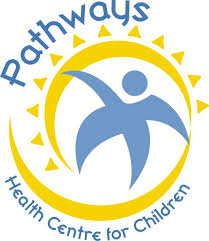 PATHWAYS HEALTH CENTRE FOR CHILDREN is a family-centered community agency that serves Lambton County children and youth with physical, developmental and communication needs and their families, as well as adults for some specialized services. As a member of Empowered Kids Ontario (EKO), they provide a continuum of rehabilitation and support services in the community as well as an on-site integrated child care service, purchased clinical services, aquatics, and life-long learning services following the life needs model.
As the only therapeutic pool in Lambton County, they provide aquatic services to our clients, their families, and the community.
Pathways Health Centre for Children vision of supporting children, youth and young adults to achieve their potential through effective partnerships aren't just words, they live it everyday at Pathways.