THEATRE SARNIA PRESENTS IMPERIAL THEATRE 50/50 CASH LOTTERY
All Ages
The Imperial Theatre is holding a 50/50 CASH LOTTERY available to Ontarians no matter where they live in the Province, with a guaranteed minimum take-home prize of $1,000 and a chance to win an $5,000 EARLYBIRD cash prize.
*** TOTAL PRIZE MONEY AWARDED TO DATE : $1,799,610
The November GRAND PRIZE winning number is P-6573144 for $74,670 !
A big Thank You to our $5000 Earlybird sponsor :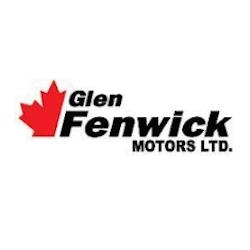 PURCHASE LOTTERY TICKETS USING :
RED BUY TICKETS BANNER IN LISTING
OR
Ticket sales start December 6th, 11:00 am and end January 2nd, 11:59 pm
Earlybird sales end December 16th, 11:59 pm
The Earlybird draw for $5000 takes place December 17th,10:00 am
Grand Prize sales end January 2nd, 11:59 pm
The Grand Prize draw takes place January 3rd, 10:00 am
Our first-time, biggest-ever $5,000 Earlybird Prize winning number will be drawn and announced December 17, 10:00am. Special thanks to our Earlybird sponsor, Glen Fenwick and Fenwick Motors!
Located at 885 Campbell St., Fenwick Hyundai and Subaru is a Sarnia tradition since 1955. Over the decades, they've grown into Lambton county's premier import car and SUV ownership experience.
https://www.fenwickhyundai.com/
Our Cash Lottery is available to everyone ALL OVER ONTARIO, and we could be calling YOU! 🍁💰

The Imperial Theatre is owned and operated by Theatre Sarnia, a Not-for-Profit Charitable Corporation, under the governance of an elected Board of Directors. The Imperial Theatre receives no operational funding from City, County or Provincial Governments. We rely on Ticket sales, Rentals, Donations and Sponsorships, as our primary sources of operating revenue.
The winning tickets for both the Grand Prize and the Earlybird are selected by a Random Number Generation (RNG) system administered by Ascends Fundraising Solutions using all the raffle numbers sold for the draw.
Go to the lottery link for rules, FAQs and more information. www.imperialtheatre5050.net

SIX MONTHS WINNING TICKETS LOG :
GRAND PRIZE
November : P-6573144 $74,670
October : N-1561703 $57,690
September : M-7686932 $78,055
August : L-6641096 $82,480
July : K- 6123113 $121,295
June : J-2976928 $158,620
EARLYBIRD $1000 PRIZE
November : P-2384902
October : N-2392990
September : M-6956706
August : L-5707654
July : K-7020337
June : J-2778286