THEATRE SARNIA PRESENTS IMPERIAL THEATRE 50/50 CASH LOTTERY
The Imperial Theatre is holding a 50/50 CASH LOTTERY with a guaranteed minimum take-home prize of $1,000 and a chance to win an $1,000 EARLYBIRD cash prize.
A big thank you to our Earlybird sponsor :

PURCHASE LOTTERY TICKETS USING :
RED BUY TICKETS BANNER IN LISTING
OR
Ticket sales start June 1st, 11:00 am and end July 4th, 11:59 pm
Earlybird sales end June 17th,11:59 pm
The Earlybird draw for $1000 takes place June 18th,10:00 am
Grand Prize sales end July 4th, 11:59 pm
The Grand Prize draw takes place at July 5th, 10:00 am
Congratulations to our May 50/50 Cash Lottery Winner of $169,975 KERRY BEDARD! Kerry received the phone call from us while at work and received applause from the whole office. Residing in Wyoming, Kerry was an OPP officer in Petrolia for 30 years and now works in Health Services at the border (keeping us safe!) With the winnings, he plans to pay off his mortgage and put the rest toward his previously planned trip to Panama once he's safely allowed to travel again.
An update from our Executive Director, Brian Austin Jr.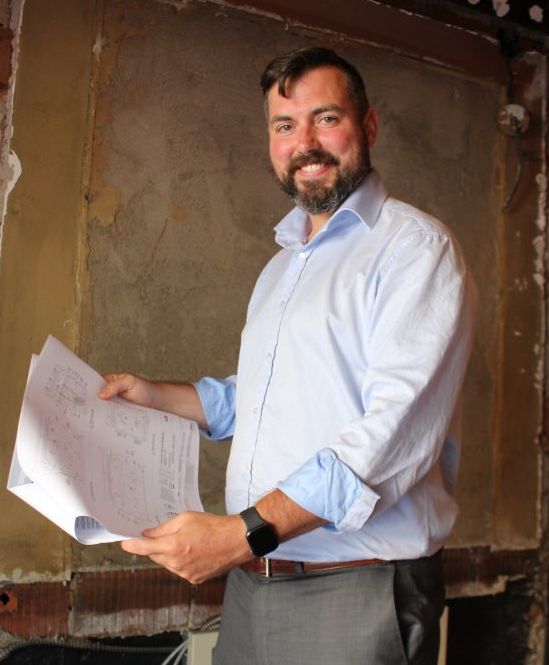 WE COULD BE CALLING YOU!

The June 2021 Cash Lottery is currently over $12,000 and runs from June 1st, 11:00am to July 4th, 11:59pm with the winning number drawn and announced via Facebook Live on July 5th, 10:00am.

$1,000 Earlybird Prize winning number will be drawn and announced June 18, 10:00am. Special thanks to our Earlybird sponsor, Enspec Environmental, a consulting firm specializing in hazardous materials management, designated substances and indoor air quality, and have been an integral part of the ongoing Imperial Theatre renovations made possible by the success of our 50/50 Cash Lotteries!

All Draws moving forward are going to be held on Mondays. This means that some draws may go a little bit longer or shorter than a month. We have also increased the number of tickets you get for a $40.00 purchase. Instead of getting 100 tickets, you will now get 200! You're welcome!

The Imperial Theatre has removed all 600 of our original seats from 1996 and will be installing fancy new ones soon! We are offering the chance to own a piece of Imperial Theatre history; you can purchase a pair of original seats for $150 (and receive a $50 tax receipt).
Orders must be made by June 30th. Specific seats cannot be guaranteed. All seats are sold as is. Pick up only. For purchases and booking pickup times, please contact
baustin@imperialtheatre.net

Our 50/50 Cash Lottery is powered by AGCO approved system, Ascend FS
Please play responsibly. Ontario Problem Gambling Helpline (1 - 888 - 230 - 3505) www.connexontario.ca
Our License is under Theatre Sarnia
Our License Number is 1207293
The Imperial Theatre is owned and operated by Theatre Sarnia, a Not-for-Profit Charitable Corporation, under the governance of an elected Board of Directors. The Imperial Theatre receives no operational funding from City, County or Provincial Governments. We rely on Ticket sales, Rentals, Donations and Sponsorships, as our primary sources of operating revenue.
The winning tickets for both the Grand Prize and the Earlybird are selected by a Random Number Generation (RNG) system administered by Ascends Fundraising Solutions using all the raffle numbers sold for the draw.
Go to the lottery link for rules, FAQs and more information. www.imperialtheatre5050.net

WINNING TICKETS LOG :
GRAND PRIZE
May : H-1545534 $169,975
April : G-2660204 $223,420
March : F- 3436329 $317,200
February : E-7813706 $408,655
January : D-3314224 $61,510
December : C-6095890 $12,125
November : B-1694045 $9,405
October : A-3503217 $13,010
EARLYBIRD $1000 PRIZE
May : H-1463517
April : G-2023393
March : F-3860983
EARLYBIRD $500 PRIZE
February : E-1771733
January : D-4168045
December : C-7502410
November : B-2722388
October : A 6329919
TAKE A LOOK AT OUR PREVIOUS WINNERS IN THE VIDEO BELOW !