IMPERIAL PRESENTS 50/50 CASH LOTTERY FOR MARCH
The Imperial Theatre is holding a 50/50 CASH LOTTERY with a guaranteed minimum take-home prize of $1,000 and a chance to win an $1,000 EARLYBIRD cash prize.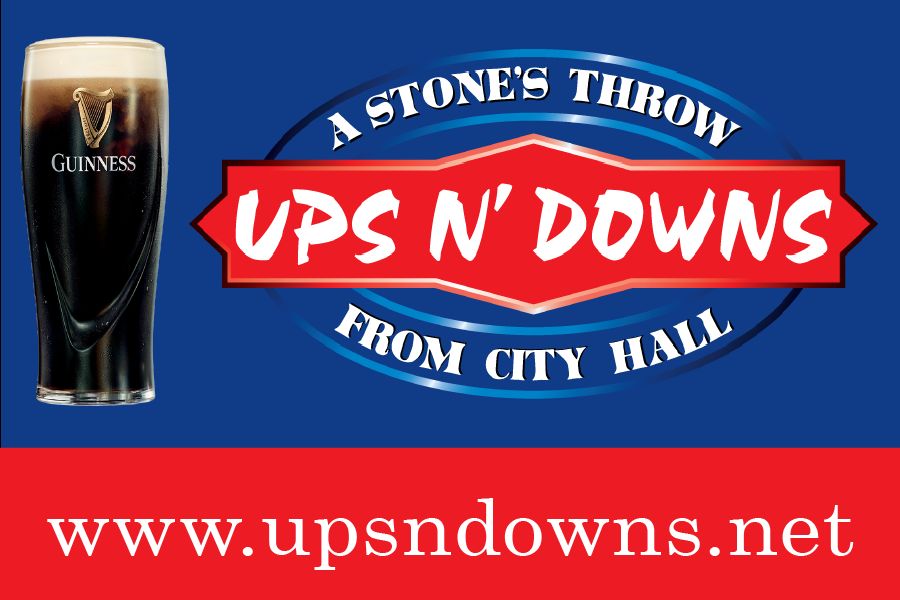 A big thank you to our Earlybird sponsor : Ups N' Downs
PURCHASE LOTTERY TICKETS USING :
RED BUY TICKETS BANNER IN LISTING
OR
Ticket sales start March 1st, 9:00 am and end March 31, 11:59 pm
The Earlybird draw for $1000 takes place at 9:00 am March 19

The Grand Prize draw takes place at 9:00 am April 1
Win and support Theatre Sarnia and the Imperial Theatre!
Proceeds from this lottery will allow for the relocation and reconstruction of the Men's washroom, complete a scheduled roof repair and provide funds for future upgrades such as new seating and other improvements to enhance your visit to our Theatre.
The winning tickets for both the Grand Prize and the Earlybird are selected by a Random Number Generation (RNG) system administered by Ascends Fundraising Solutions using all the raffle numbers sold for the draw.
Go to the lottery link for rules, FAQs and more information. www.imperialtheatre5050.net

WINNING TICKETS LOG :
GRAND PRIZE
February : E-7813706 $408,655
January : D-3314224 $61,510
December : C-6095890 $12,125
November : B-1694045 $9,405
October : A-3503217 $13,010
EARLYBIRD $1000 PRIZE
March :
EARLYBIRD $500 PRIZE
February : E-1771733
January : D-4168045
December : C-7502410
November : B-2722388
October : A 6329919